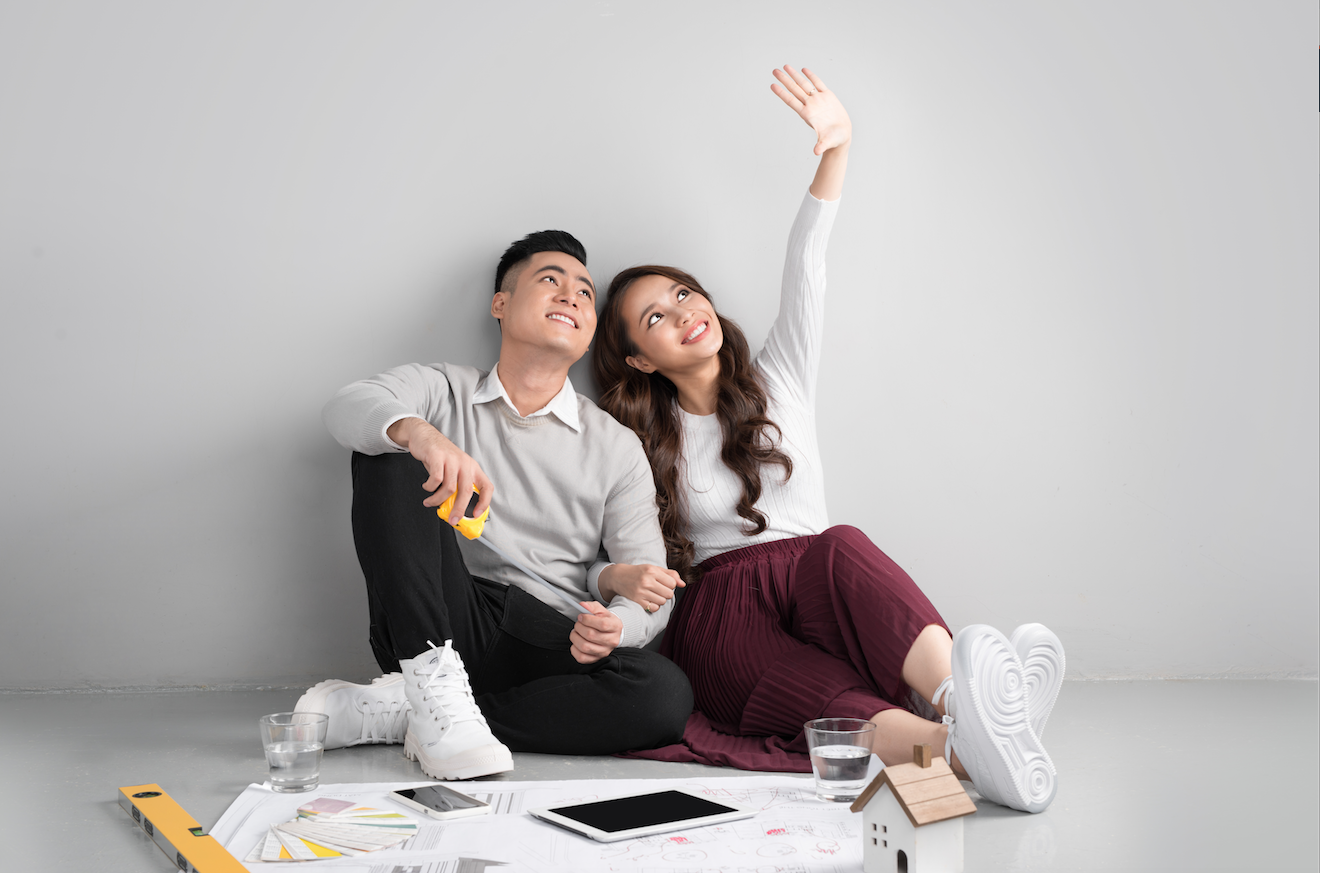 If you've been dreaming about upgrading your home, but want to stay in the area where you are living now, you don't have to pack up and say goodbye to the neighbours.

Some old fashioned renovation work could be the best way to realise your dreams. But depending on your needs and the condition of your home, a knock down and rebuild could be an even more viable choice.

In this blog post, we take a look at 5 questions you should ask yourself before deciding which way to go.


Question 1 - What is the scale of the renovation work you are thinking about?
So you've decided you want to change your home in some way, but how much do you want to change it?

Do you love the original character of your home and want to preserve it? Or have you been fantasising about a brand new home designed exactly the way you want it?

Is what you are wanting to achieve mostly cosmetic changes? Or does the entire layout of your home bug you?

Perhaps your family is growing and you need more space. An extension may be possible. But if you really want to expand and change things around, so much so that very little of your existing home would remain, a rebuild is the way to go.

On the other hand, if you've been spending hours on Pinterest looking at kitchen and bathroom remodels and getting inspired to replace all your outdated tiling and cabinetry, you can easily achieve this with a reno.

The more structural changes you want, the more it makes sense to consider a rebuild. If you want to keep your home mostly the same but give it a "face-lift", then a renovation is probably more practical.


Question 2 - Are there any council restrictions on rebuilds or renovations in your suburb?
Before you get too gung-ho about either a rebuild or a renovation, you need to know what you are and aren't allowed to do construction-wise.

Depending on your location, your land may be impacted by local council controls, such as easements, overlays and covenants. For example, if your land is located in a Heritage overlay area, there may be restrictions in place on houses of a certain age, or specific historical importance, from being knocked down or extensively renovated.

Other restrictions can include limitations on the size and style of house you are allowed to build. Some older suburbs will have a height restriction of 8.5m. In some areas, this is not an issue and you can build up to 4 stories high.

Regardless of where you live, always check with your local council before getting your heart set on either a rebuild or a significant renovation. It's important to know from the get-go what is and isn't possible.


Question 3 - Is the condition of your home going to make it difficult to renovate?
Some people love the challenge of fixing up an old or neglected house and making it look like new again. However, sometimes a home is just beyond repair.

Renovation costs can very quickly get out of hand if you come across some unexpected structural damage or major utility issues. This is especially true for pre-war houses. Common issues which can be expensive to remedy include plumbing rot, sinking foundations, overloaded electrical circuits, insect damage and asbestos in the roof and walls.

Sometimes it's just better to wipe the slate clean and start again. But if the "bones" of your house are strong and in good shape, then a renovation could be right for you.

If you're not sure what the condition of your home is really like, talk to a builder about getting a soil test and structural assessment. Regardless of whether you end up doing a renovation or a rebuild, doing this will save you money in the long run. It's better to be as well-prepared as you can before any work commences.


Question 4 - Are you happy with the existing orientation of your house?
Ask any builder what is one of the most important aspects to get right when building a new home and they will probably tell you orientation. Good orientation increases the energy efficiency of your home, making it more comfortable to live in and cheaper to run.

There's quite a bit to the principles of good orientation. The Australian Government has a great article all about it if you want to really get into the specifics. But to sum it up generally, you want your home to face in such a way that you get north-easterly and/or northern sunlight into the living areas of your home. This is because the position of the sun in the sky allows you to easily shade northern façades and the ground near them in summertime with simple horizontal devices such as eaves, while allowing full sun penetration in winter. You also want to avoid having bedrooms facing west, otherwise they will cop the afternoon sun which makes for uncomfortable sleeping during hot weather.

So if the orientation of your home is making you chilled to the bone in winter and sweltering hot in summer, it's worth your while to consider a knock down and rebuild. If you lack the space to add extensions to rearrange the layout of your house, adjusting its orientation can be pretty challenging if going down the renovation route.

There are things you can do to improve temperature comfort without rebuilding, such as adding extra windows and planting shade trees in appropriate locations. But keep in mind that a house designed and constructed with optimum orientation in mind adds significant value to it, which leads us to our next question.


Question 5 - What is the value of your existing home?
Figuring out what you want to achieve in terms of adding value with either a rebuild or a renovation is a key step. You need to get a firm idea of how much your existing home is worth, what it will reasonably sell for either in the current market or in the future, and how much value you want to add to it.

Do your research by contacting real estate agents in your area and ask them about what types of houses are in demand in your area. Are there a lot of families wanting to move into large, brand new homes which will be their "forever" home? Or maybe your area is more suited for those looking for an investment property to rent out? A moderate sized renovation could be all you need to attract the right buyer.

If your home is already close in value to the top amount payable in the suburb, you'll probably be thinking that it's not worth your while to do a knock down. However, don't write a rebuild off just yet. If you have a large, valuable block of land in a desirable area, such as close to the CBD, you could be sitting on a gold mine. You may have the option to knock down your home, subdivide the land and turn it into a development opportunity.

In most cases, if your land has a 20 metre frontage, you can split it. To give you an idea of what is achievable with subdividing, an 800 sqm block can fit up to 6 townhouses. This represents an exciting opportunity to achieve an incredible ROI on your land.


Need an expert opinion on whether you should renovate or rebuild?
At Alphaline Homes, we specialise in rebuilds but also do renovations. So talk to our friendly team about arranging a no obligation inspection today.

We'll evaluate your block of land and house through a 'builder's eye' to get an in-depth feel for their unique design challenges. This will ensure we can provide you with the right advice and recommendations.

Simply click here to contact us or call 1300 584 663.