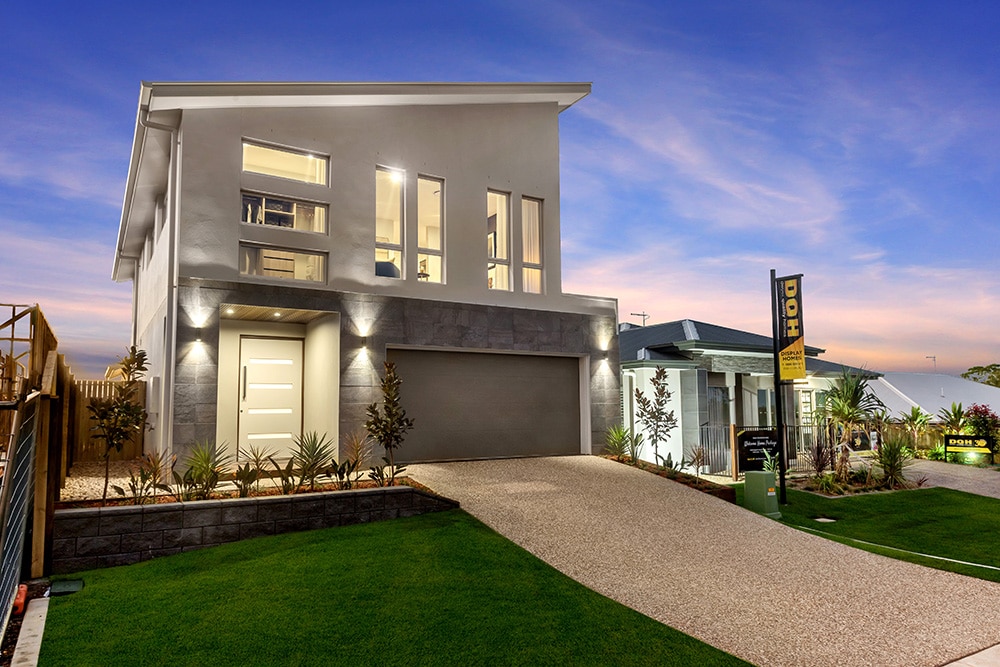 As the old saying goes – first impressions count.

When you're planning to design a custom home, it's important to take a practical approach to getting the best possible outcomes from all your external elements.

You want your house to not only look great from the outside, but for the design to be as energy efficient and pragmatic as possible so you can get a high return on your investment.

In this blog post, we take a look at some external features you should think carefully about when building a new home.


Windows

Windows breathe life into a home, with exterior window treatments adorning and embellishing this effect.

Thought should be given to the size and shape of each window and the amount of light required to enter each room as well as your privacy needs.
To get the most from your windows, consider incorporating the following into your design plans:
Privacy screens or filter blinds for front bedrooms
Balancing windows for best aesthetic effect
Orientation – where does the strongest sunlight hit?
Double glazing for economy and temperature control
Roof features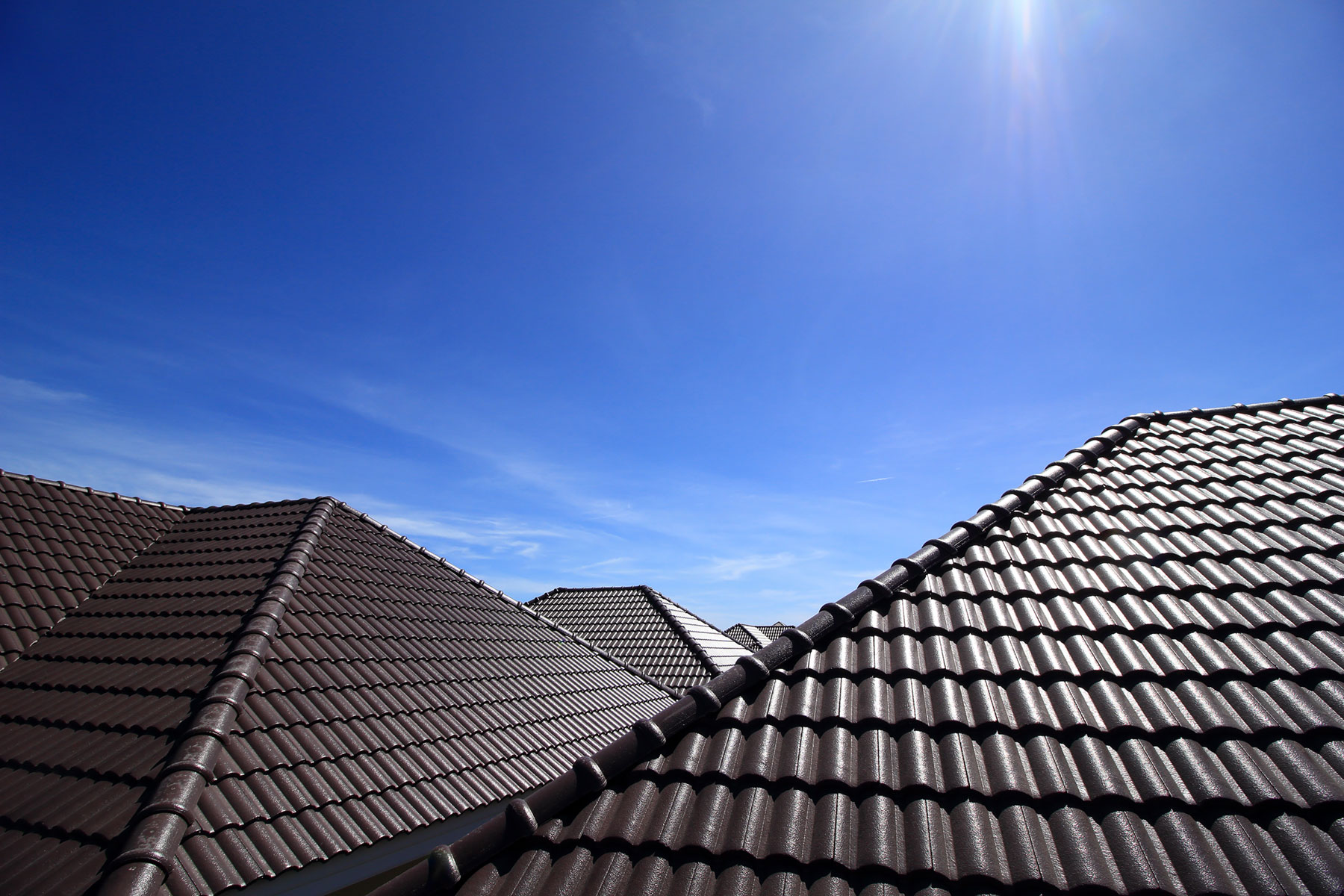 The pitch of your roof plays a big part in the overall external appearance of your home. If you're designing a Hamptons style home, you'll want to be going with a roof pitch of 25° at a minimum. Whereas for a more modern and contemporary design, your roof pitch can be as low a 5°.

There are advantages and disadvantages to different roof pitches. High pitch roofs are the most expensive to install, but also allow for dramatic architectural elements. Low pitch roofs are the safest roofs. They are easy to walk around on and easy to perform maintenance. But they are also more prone to leaks and require more frequent inspections.

Energy efficiency is another thing to keep in mind when you're picking out your roof. Tiled roofs are slower to warm up compared to metal roofs, however they are a more expensive option.

The colour of your roof also plays a role in heat retention. White roofs are known as "cool roofs" because light colours deflect sunlight, keeping most of its heat away from the home. Black roofs are known as "warm roofs" because they deflect less heat, allowing more into the home. During the hottest months of the year, a white roof can significantly decrease your energy usage.

Finally, if you're thinking about installing solar panels on your new home, take into account the direction those panels will need to face. Solar panels work most effectively when they are facing North. So if possible, try to ensure there is adequate space on your roof to install the panels on the Northern side of your house.


Yard features
If you are planning to have a water feature in your yard, you should plan for it during the design phase with your builder. This way, you can get all the plumbing required for your water feature done at the same time as the pipes are laid for your new home.

Other features which may require contract work and are easier to handle during initial construction are lighting features, swimming pools and hot tubs. These items will require either plumbing or electricity.

If you are planning these for your yard in the near future, it would be wise to include them in your construction drawings. This allows you to save money with contractors since they are already on-site to do the rest of the construction work.
Façade and street appeal

A well designed façade defines the perception of the value of your home. Whether your exterior facade takes on the form of the classical or ultra-contemporary, it needs to make a statement.

A bland exterior which follows a cookie cutter design, the same as the rest of the homes in the street, won't carry the same cachet as one designed and customised for maximum impact.

A proportionate façade made from quality materials and a tasteful colour scheme will always retain its street appeal.

There are plenty of different types of facades to choose from. Brick façade add a sense of texture and depth to the front of your home. Render façade provide a more streamlined and modern look. Wood is perhaps the most traditional type of material used. It's highly versatile and adds a sense of traditional charm.

Here's some features that can enhance your façade:
Beautiful feature brickwork
Higher windows
Statement front door
Lantern lights
Covered entrance
Window boxes
Ornamental gate


Keeping things cool naturally
There are plenty of ways you can optimise the design and placement of your external features to keep the temperature of your home comfortable all year round. For example, a roof design with eaves at the right angle will provide more shade to windows in the Summer and less in the Winter.

Casement windows, which open outwards with a hand crank, are a better choice compared to slider windows. This is because they offer the ability to maximise and control breezes and direct it into any area of your home. With one of the largest opening areas of any window style, casement windows are designed to allow maximum ventilation. All windows and doors should also be correctly aligned in order to let cooling breezes flow through the house.

Lastly, what you ideally want to achieve is to orientate your bedrooms and living areas to face North or North East in order to provide as much sun protection as possible.


Balconies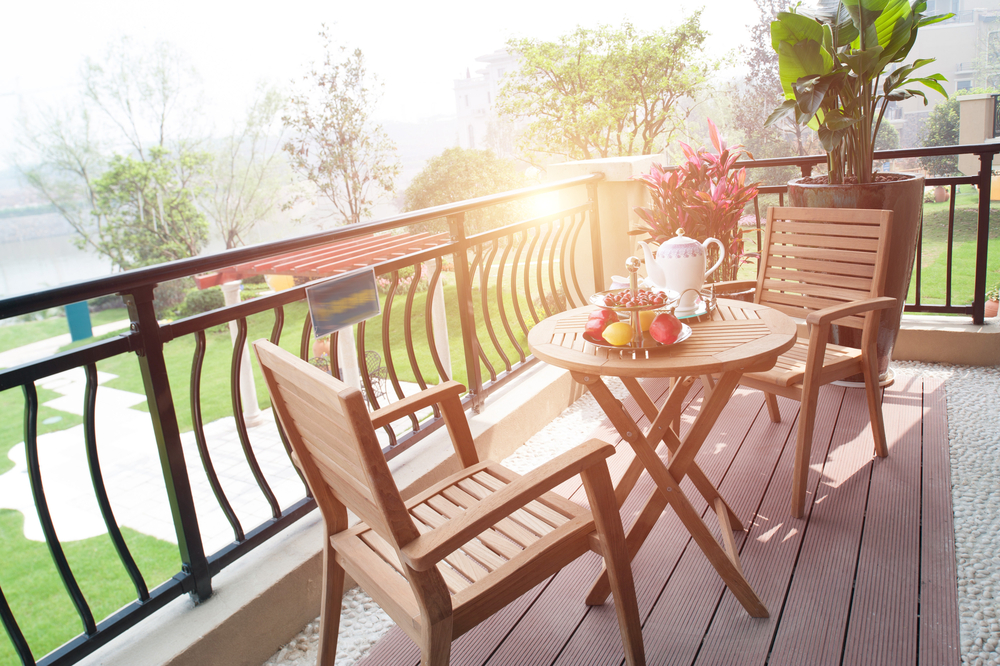 Balconies are one of the most sought after features in double storey homes.

Deciding on their placement should be based on privacy and positioning. What are you overlooking? Bedroom terraces should be positioned on the side away from traffic noise and in a manner which does not breach your neighbours' privacy.

Having balconies which overlook pool areas can be a most pleasant aspect. If your new home will have superb mountain or ocean views to the front, you may wish to optimise these views with a wraparound veranda.
Have you been looking for a trusted home building company who can help you build your dream home? Don't know where to start?
Talk to the team of expert custom home designers at Alphaline Homes. We'd be happy to answer any questions you may have.

Simply click here to get in touch with us today.