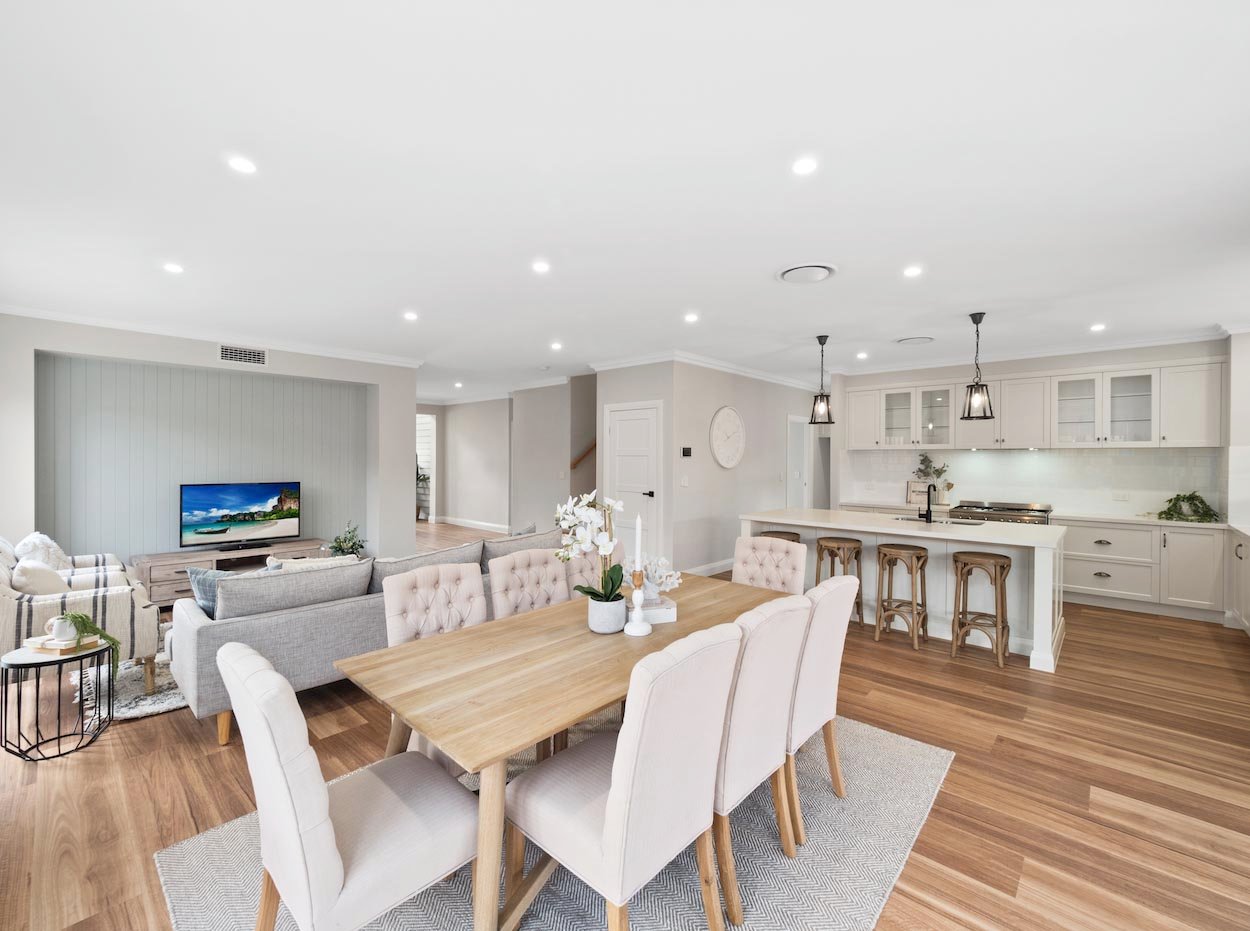 Designing a custom house should always be a fun and rewarding experience. It's your chance to create a home exactly the way you want it. Yet it's always important to be mindful of the need to balance your sense of style with practicality, especially in relation to the internal features of a house.

Creating the home of your dreams involves working closely with your custom home builder to make sure every fixture, every fitting and every detail of the layout meets your needs. Keep in mind that it's far easier to be upfront about what you do and do not like in relation to the interior of your home than it will be to remodel it later.

In this blog post, we take a look at just some of the internal features you should think carefully about when designing a new custom home.

Consider the flow of your layout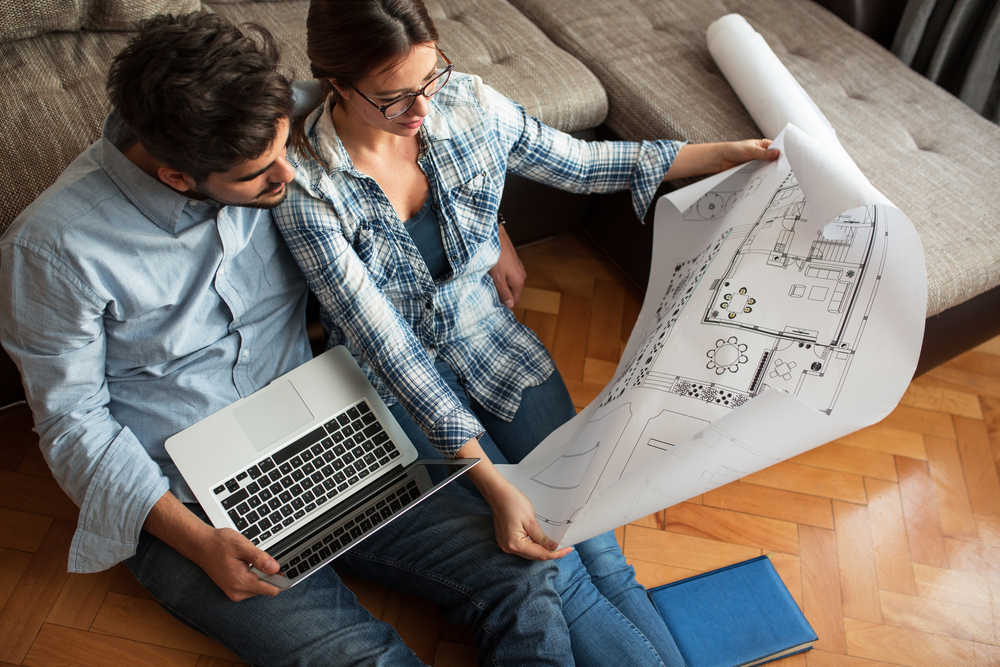 When working with your house builder to map out your floor plan, it's important to adopt a logical approach to your overall design. Consider how your floor plan will flow and how your family will function in each space.

If you're the kind of family that tends to gather around the kitchen, an open floor plan with easy flow between the living room, kitchen and dining area will suit you well. This kind of design also allows for excellent flow between rooms.

When looking at all your possibilities, you can't go wrong with these additional pro tips:

• Make sure all your doorways, hallways and stairways are wide enough to move furniture through.

• Place your air conditioning system as centrally as possible, allowing for better temperature balance throughout your house.

• To increase privacy and reduce noise disturbance, try to position your bedrooms away from living areas and the front door.

• Make sure that light switches are placed appropriate to traffic flow and that outlets are conveniently placed.

• Design all your plumbing in one general area in order to reduce pipe distance.

• If possible, position your kitchen close to the garage so it's easier to carry in your groceries.

• Incorporate sightlines for children's play areas into your design early in the process.

• Ensure that it will be easy to run speaker cables, computer cables and internet cables throughout your house. You might even want to consider hiding unsightly cables by running them behind your skirting boards.


Pick the perfect flooring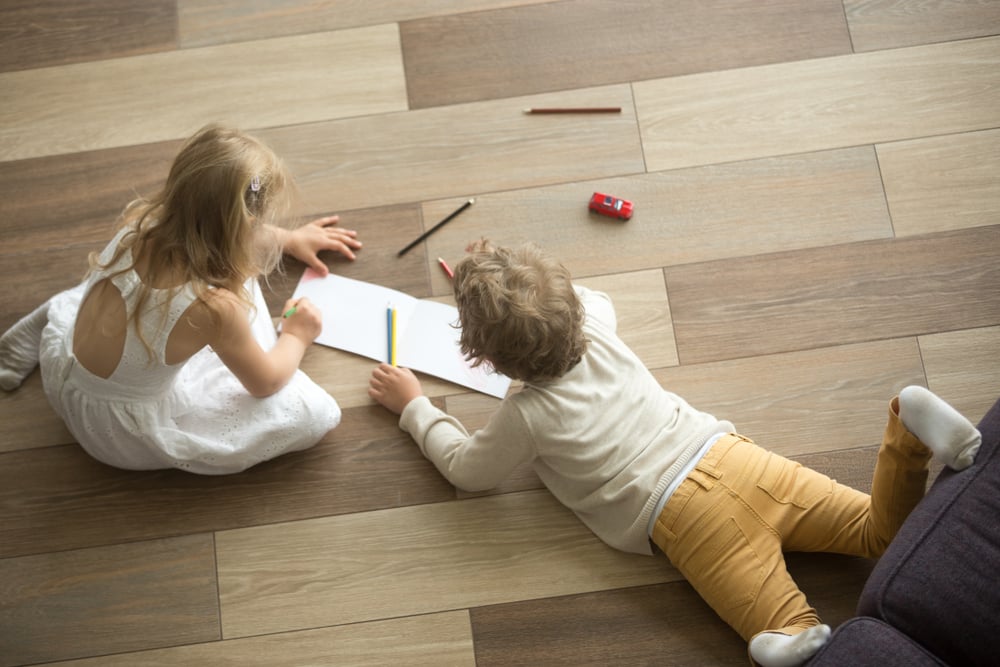 Flooring is a key design element to any room in your new home, so you'll need to ask yourself a series of questions so you can be sure you select the right flooring based on your preferred style, lifestyle and budget.

Each room in your home—from steamy bathrooms to high-traffic family rooms—comes with its own challenges, so a flooring material that's perfect for one space could be a problem in another.

With so much to think about, where do you begin? The following will help you weigh up your options.

Linoleum flooring
Linoleum flooring is made with biodegradable materials including cork powder and linseed oil. It's a tough flooring that resists stains and wear. Yet it can be dented by high heels and furniture legs, and it can turn yellowish if repeatedly exposed to sunlight.
It's susceptible to excessive moisture, so it's not recommended for laundry rooms and bathrooms.

Laminate flooring
Laminate flooring is sturdy and resistant to warping. It's hard to scuff and scratch, making it ideal for kids' playrooms, kitchens and living areas. However, many people find that it's super-hard surface feels artificial.

Carpet
Carpet is a common choice for those who want warmth and cosiness in their home. It provides noise reduction, which makes it excellent for upper-level floors, hallways, and play areas.
Carpet definitely has a shelf life to consider though. There will always be visible wear and tear, especially in high traffic areas. If you do opt for carpet, it's well worth investing in a high quality carpet with a thick underlay to ensure it lasts and looks great for a long time to come.

Hardwood flooring
Just about everyone loves a gorgeous hardwood floor. It's beautiful, warm and goes great in hallways, living areas and even kitchens. Wood is very easy to look after. There's nowhere for dirt and dust to hide, and it can be kept spotless by vacuuming and cleaning with a well-wrung mop.
Keep in mind that hardwood flooring is susceptible to moisture, so it's not ideal for bathrooms or laundries. It also requires maintenance to retain its looks.

Tile flooring
Ceramic tile flooring comes in an enormous array of colours and styles which is why it's a designer's favourite medium. Glazed ceramic tile flooring is durable, impervious to moisture and resists stains and scratches.
The hardness of ceramic tile underfoot isn't to everyone's liking. Grout lines do require constant maintenance; however, this can be avoided by opting for large tiles sizes.

Vinyl planking
Vinyl plank flooring mimics the look of real wood and tile flooring. It is 100% water resistant, so surface water and spills won't affect it. This makes it the ideal flooring solution for use throughout your whole house. It is a great option for those with pets.
While durable, it is of a softer material than wood and tiles. Vinyl flooring can be punctured easily with very sharp objects, such as dropping a kitchen knife or sliding a metal leg chair on top of the planking.


Get the right lighting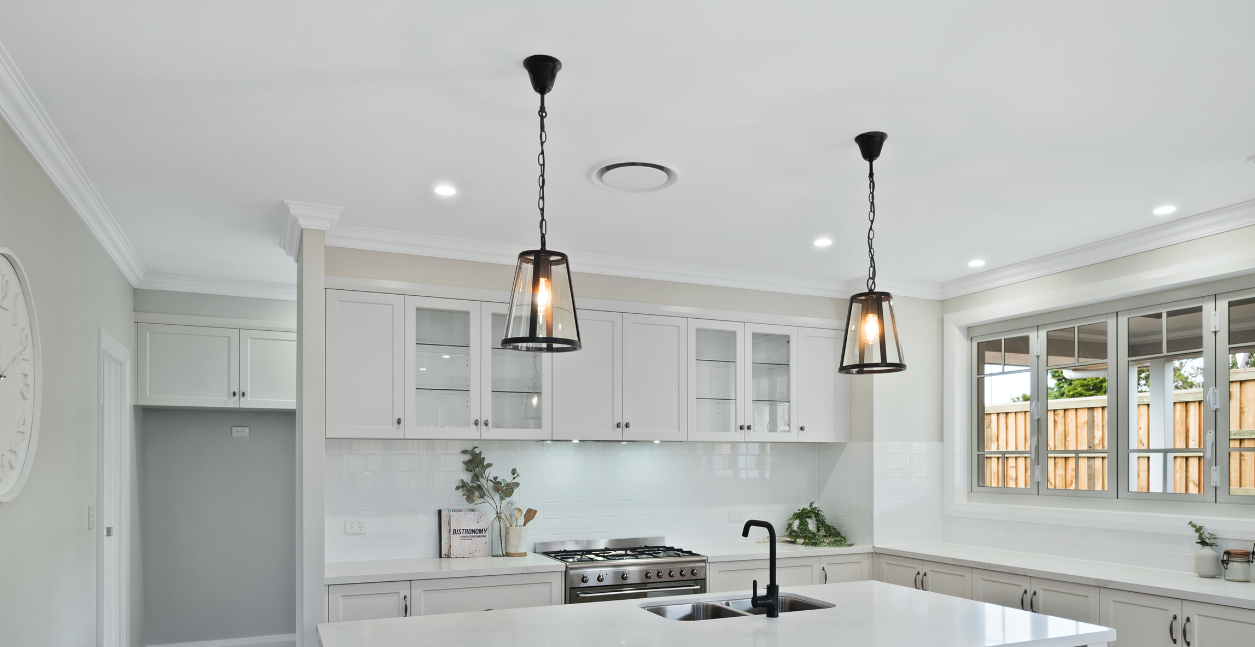 Lighting in your home is one of those things that you don't always notice when it has a good presence. When the lighting is poor and you are trying to perform a task, or you feel the opposite of how you would like to feel in the space, you notice it immediately.

The right lighting provides ambiance, improves overall aesthetics, allows you to see better and perform tasks in your home as well. Lighting can also create a mood – for example, dimming sconces in the living room can create the perfect atmosphere for watching movies.

Here's some other handy lighting hints to keep in mind:

• In bathrooms, try sconces on either side of the mirror, instead of a single light above. Overhead lighting can cast shadows on your face.

• Opt for LED lights. Although they are more expensive to purchase upfront, they use about 80% less energy compared to traditional bulbs, resulting in lower energy costs. They also don't burn out and can last for up to 25 times longer than halogen bulbs.

• If you're installing a chandelier in your living or dining room, make sure you pick the right size. To do this, add together the room's height and width in feet. That number, in inches, should be the approximate diameter of your chandelier.

• Take your wall colours into consideration when picking out lighting. If your walls are very dark, it won't matter how many lights you have in a room, you won't get that bright and airy feeling.

• Don't rely on overhead lighting alone. Floor lamps and table lamps are important in living and study areas to prevent eye strain when reading or writing. Plus, they provide a great cozy quality to any room.

• Warm lighting (often with an orange tint) should be used in spaces that you plan on relaxing in; such as a bedroom, living room or dining room, while cool lighting (often with a blue tint) should be used in spaces that you plan on working in; such as the kitchen, study or laundry.

• Ensure you have enough light fixtures around the exterior of your house. There's nothing worse than coming home at night and having to fumble around with your keys in the dark trying to get the front door unlocked because there's no porch lighting.

• Warm exterior and garden lighting also makes your house look inviting and increases its street appeal.
Have you been looking for a trusted home building company who can help you build your dream home? Don't know where to start?

Talk to the team of expert custom home builders at Alphaline Homes. We'd be happy to answer any questions you may have.

Simply click here to get in touch with us today.